JOIN US IN CELEBRATING SIX INSPIRING WOMEN WHO WILL BE INDUCTED INTO THE MCAULEY HALL OF HONOR IN 2019!
Sunday, April 7, 2019
Mass & Induction 10:00 am - McAuley Auditorium
Celebrant: Father Tom McCarthy
Champagne brunch in the dining hall immediately following. 
No charge for Mass & Induction
Champagne Brunch: Individual - $50    |    Table of 8 - $400
All alumnae, friends, current and future students and their families are cordially invited to attend.
2019 Inductees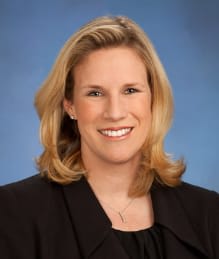 Jennifer Costello Fortner '94 - 2019 Inductee
Is a Managing Director and a private wealth advisor in the Investment Management Division at Goldman Sachs (GS) in Chicago. Over the past 20 years, she and her three business partners and team have grown one of the largest private wealth management businesses in the country.  Through GS, Jenny co-founded and led several professional , networking groups and conferences for women, including the GS Chicago Women's Network, the GS Private Wealth Advisors National Women's Conference and GS Women Reaching Accelerated Potential program.
In the community, Jenny is a board member and finance committee member of the Special Olympics International Board. She is the Immediate Past Board Chair of the Special Olympics Illinois Board and in July 2018, she co-chaired the Special Olympics 50th Anniversary in Chicago, raising $10 million. Jenny also is involved with the Big Shoulders Fund serving Catholic Schools in Chicago. In 2013, Jenny was with McAuley's Distinguished Alumna Award for her work in helping to establish the Jan Malloy Scholarship Fund, named for the late, former McAuley Alumnae Coordinator. In 2015 Jenny led the implementation of a financial literacy course at McAuley.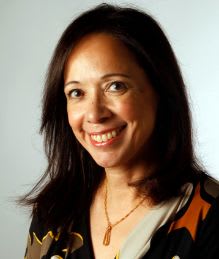 Carla Hall '73 - 2019 Inductee
Serves on the editorial board of the Los Angeles Times, where she writes about homelessness, reproductive rights, popular culture, animal welfare, and human rights in Asia and Africa, among other topics. Before joining the board, she was a general assignment reporter for the Los Angeles Times' California section. She previously worked for the Washington Post's Style section, where she juggled writing with acting roles in small and even a couple of TV shows. She has a bachelor's degree in the history of science from Harvard University.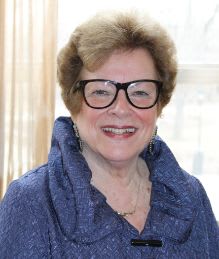 Mary Cartan Hendry '63 - 2019 Inductee
Enjoyed a celebrated career in higher education for 44 years. She began her career in 1963 as an Admissions Counselor at Saint Xavier University (then Saint Xavier College), where she continued to serve for 29 years. In 1996 she left her role at Vice President for Enrollment Management and joined Roosevelt University as Vice President for Enrollment Management and Student Affairs, leading a division of 150 employees in the recruitment and retention of the school's 8,600 students. Her work earned her awards from the Illinois and National Association of College Admission Counseling.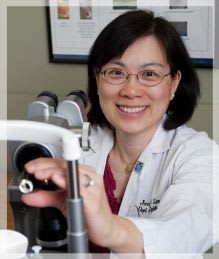 Jennifer I. Lim '80 - 2019 Inductee
Holds the Marion H. Schenk Esq., Chair in Ophthalmology for Research in the Aging Eye as a Professor of Ophthalmology and Director of the Retina Service at of Illinois at Chicago.  Her areas of expertise include surgical and medical retinal diseases.  Lim has received numerous professional awards and distinctions.
She was the inaugural University of Illinois at Chicago Distinguished Sweeney Lecturer and was named to Chicago Super Docs, Best Doctors in America, Top Doctors and the American Society of Retina Specialists Hall of Fame. She has authored or co-authored over 300 articles, 30 book chapters and edited several books including Age-Related Macular Degeneration, which is currently in the Third Edition.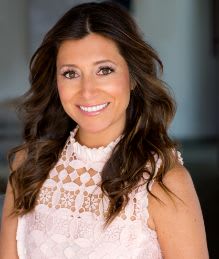 Dawn Jenkinson McKenna '86 - 2019 Inductee
Is one of America's most successful, creative, and sought-after luxury real estate agents. She is the #1 agent in Chicago and the Midwest, for the past decade she has been the #1 agent in Hinsdale, IL and a member of the Coldwell Banker President's Elite top 1% of agents. Dawn's record sales have been recognized by the Wall Street Journal, RealTrends rankings, Forbes and Crain's Chicago Business.
She has even been on the cover of Chicago Agent Magazine and earned the distinction of being named a Crain's Chicago Business "40 Under 40." Dawn has been a trusted "go-to" source for players and management of the Chicago Bulls and the Chicago Blackhawks, Chicago TV and radio personalities, and industry leaders from blue chip companies such as Deloitte, Merrill Lynch, Goldman Sachs, and McKinsey Consulting.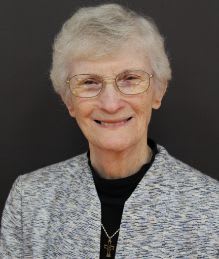 Sister Ellen Marie Ryan, RSM - 2019 Inductee
Served as a member of the Mother McAuley music faculty for over 30 years. She taught a variety of music classes including general music, chorus, and directed the a cappella choir and orchestra.  In the role of chairperson, she expanded the faculty and program, including travel opportunities for choral and instrumental students to travel to competitions, festivals, civic and church functions and Mercy schools across the country for performances.
Moreover, in service to the sick and the elderly, her students presented programs in nursing homes, hospitals and senior residences, bringing joy to many. Since retiring from teaching, Sister Ellen established the Alumnae Choir. In 2012, several music alumnae established a scholarship in Sister Ellen's , which annually awards $500 to an incoming freshman student who has demonstrated music experience in her grade school and/or church and will continue her music education at McAuley.