For years, Southwest Florida has been known as a beautiful and relaxing respite from the chaos of daily life—and chilly winter weather! Since 1992, Florida has gained more than $187 billion in adjusted gross income—more than any other state in the station. It's even surpassed Texas, which gained just over $53 million. It's clear that people from northern areas like Chicago are flocking to Florida; in particular, Collier and Lee Counties have proved popular. Read on to learn some of the reasons why Chicagoans are choosing vacation homes in southwest Florida and to find out more about the specific counties they're selecting.


1. Comfortable weather
There's a reason why Chicago is nicknamed the "Windy City." In the winter months, temperatures in the city can reach the single digits, with frequent lake-effect snow, blizzards, and intense wind. In contrast, Florida has more than 200 sunny days per year! Even in midwinter, temperatures in Collier County and Lee County tend to stay between 55 and 75 degrees Fahrenheit, allowing residents to get outside and enjoy Florida living!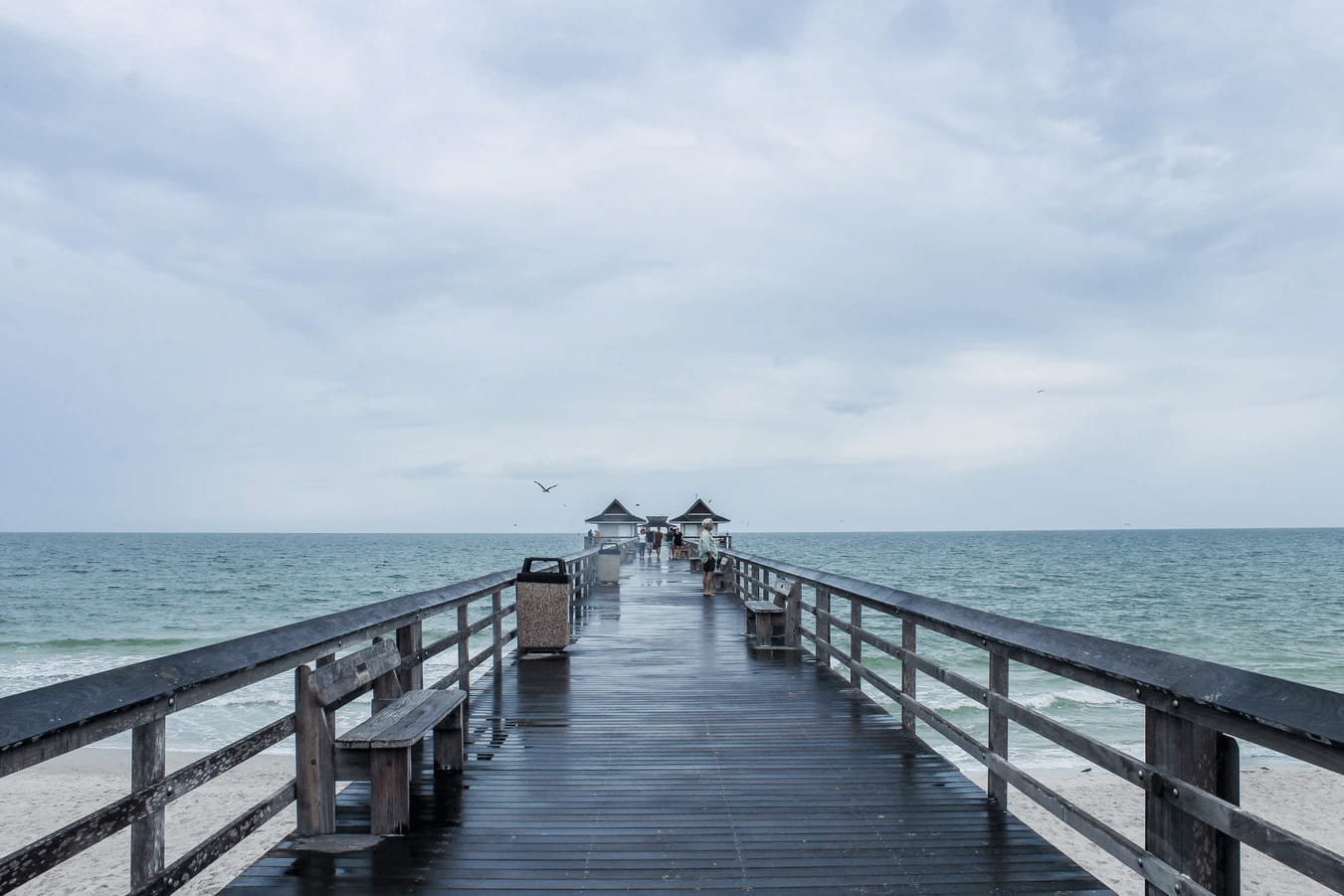 2. Beautiful beaches
When you live in Florida, you're never far from the beach! With water on both sides, including the Atlantic Ocean and the Gulf of Mexico, it's not hard to find the perfect seaside spot for you. One of the country's best beaches can be found at
Delnor-Wiggins Pass State Park
, located near Naples. Soak up the sun from a beach chair while enjoying snacks and drinks from the Naples Beach Adventures concession stand, or get into the water by paddle boarding or kayaking. Nature lovers can bird watch, hike, search for unique seashells, or fish at the renowned Turkey Bay. The park hosts regular community events like the
Wildlife and Wildlands Art Show
, the
Wiggins Pass Nature Fest
, and an annual
Seashells and Santa
holiday event.
Living in Naples also allows you easy access to
Naples Pier
, a historic location on the Gulf of Mexico. Take photographs, enjoy a leisurely walk, or play some beach volleyball. Due to the blanket fishing license, anyone can fish right off the pier! Make sure you stick around to catch the beautiful sunset views, perfectly above the glittering ocean.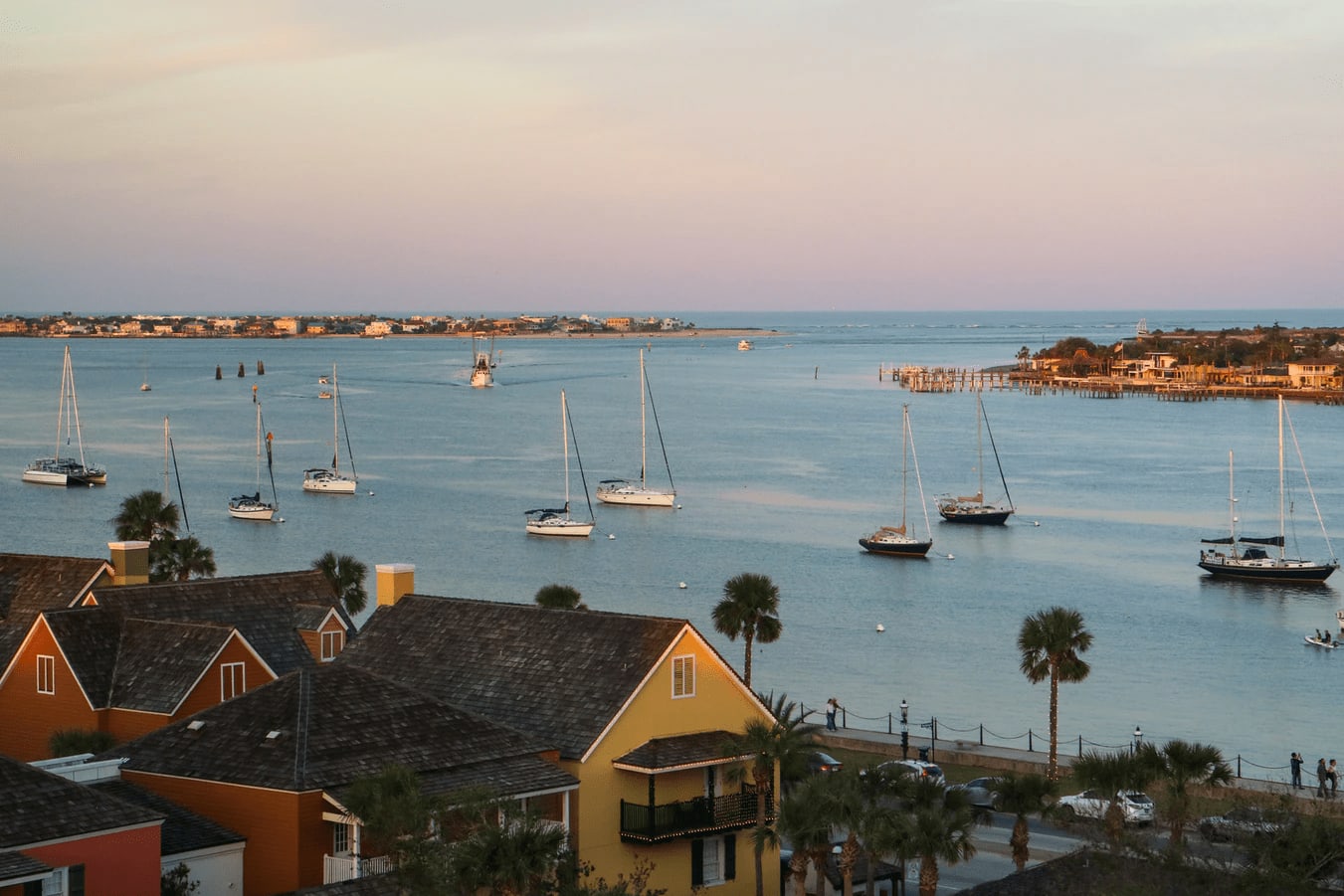 3. Lots to do
For city-dwellers, Florida's natural beauty is certainly appealing. Get outside for some swimming, fishing, or boating, and explore Florida's diverse landscape, which includes swamps, forests, and oceans. You can even try scuba diving or snorkeling!
Visit
Everglades National Park
, a wetlands preserve that encompasses over 1.5 million acres and is made up of sawgrass marshes, coastal mangroves, and pine flatwoods. It's the perfect place to hike, bike, canoe, saltwater fish, or even go camping. The Everglades is also teeming with wildlife such as alligators, snakes, and tortoises.
History lovers will enjoy visiting
St. Augustine
, the oldest city in the nation. You can experience the
Castillo de San Marcos
national monument, where you'll walk through the fort's casements, take in exhibits, and interact with rangers and volunteers in period dress. Dine at unique St. Augustine restaurants like the
Aviles Restaurant and Lounge
(located inside the Hilton Historic Bayfront Hotel), the elegant
La Cocina International Restaurant
, or the upscale Mediterranean eatery
Costa Brava
.
Of course, southwestern Florida is known for its proximity to world-class attractions that are fun for the whole family. You'll love having a vacation home near Walt Disney World or Universal Studios, not to mention the Busch Gardens and LEGOLAND theme parks. Enjoy an educational day at the
Kennedy Space Center
, which offers fascinating guided tours of their Rocket Garden and allows you to walk through the US Astronaut Hall of Fame, view the Space Shuttle Atlantis, or participate in a space shuttle simulation at the Shuttle Launch Experience.
4. Excellent investment
Purchasing a vacation home in southwest Florida is sure to prove an excellent investment. It adds equity to your portfolio and can even serve as a secondary source of income; since Florida is an incredibly popular tourist destination, you can always rent out your property when you're not using it to vacation.

One of the biggest benefits to owning a vacation home in Florida? No state income tax! Additionally, while housing prices can be high, you'll save money on food and utility costs, as these tend to be much lower in Florida.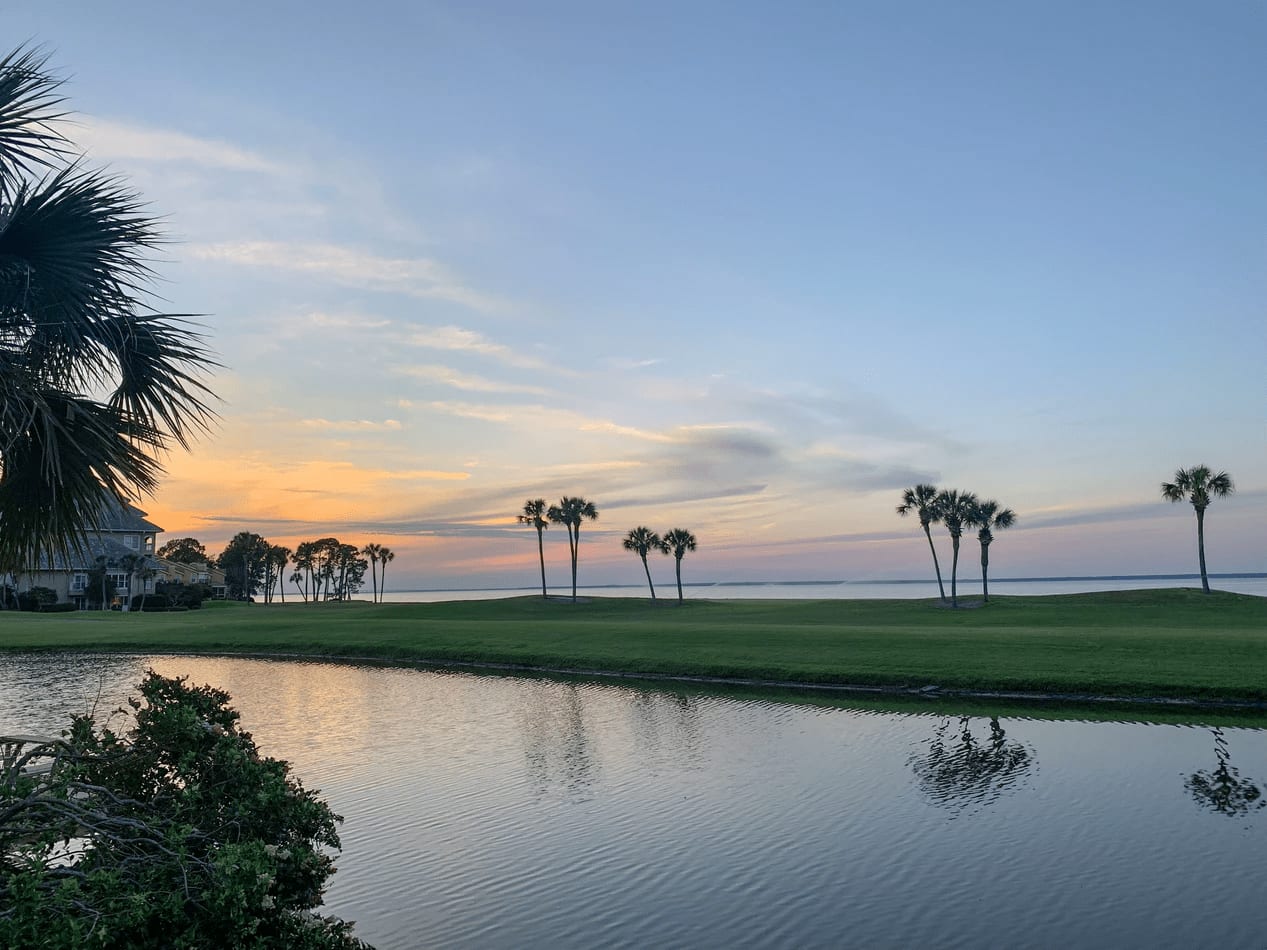 5. Golfing lifestyle
Southwest Florida is the perfect place for golfers, whether you're a lifelong enthusiast of the sport or just getting started! The pleasant weather allows for year-round enjoyment of the state's plentiful, well-manicured courses. You may even consider looking for a vacation home in one of Florida's stunning country club communities.
Grey Oaks
provides access to three world-class championship courses, spanning pristine fairways, greens, and water features. There's also
Windstar on Naples Bay
, a gated community that features an impeccable eighteen-hole championship golf course, and
TPC Treviso Bay
, an exclusive community with spectacular Mediterranean architecture and an expertly-designed course.
Even if you're not looking to live in a luxury community with golf amenities, you can still find the perfect vacation home near a course! The
Tiburon Golf Club
is home to two amazing 18-hole golf courses, the Gold and Black, ranked among the Top 20 Golf Courses in Florida by Golf Digest and GOLF Magazine. Plenty of luxury homes are available in the surrounding Naples area.
Find out more about Collier County
According to Gulfshore Business, over one billion people have moved to this area from Illinois's Cook County, which encompasses Chicago and the surrounding areas of Des Plaines, Oak Forest, Northlake, and many more. An additional 543.77 million people have moved from Lake County, which comprises the area directly north of Chicago.
Florida's stunning Collier County includes cities like Naples, Marco Island, and Everglades City, all of which are popular resort areas with beautiful beaches and luxurious homes. Naples is one of the most popular areas for vacation homes due to its natural beauty, from state parks to beaches, and its booming real estate market. From sprawling multi-million dollar mansions to cozy coastal cottages, there's truly a vacation home for everyone in this area!
Check out beautiful Marco Island, the perfect place to find a vacation home. Here, you'll find breathtaking parks and beaches, as well as luxury resorts and decadent seafood restaurants. Nature lovers can enjoy a hike or bike ride through the
Collier-Seminole State Park
, which spans over 7,000 acres within South Florida's mangrove swamp. Campground sites are available for those who want to truly immerse themselves in nature! You'll also enjoy the fascinating
Briggs Nature Center
, an ecology education site featuring a small boardwalk where visitors can observe local wild
life, attend shelling excursions, or even take a self-guided canoe trip!


Find out more about Lee County
Illinois' Cook County residents have also flocked to areas like Cape Coral and Fort Myers—over 595 million of them, in fact! Since 1992, Lee County has gained a total of $16.66 billion in adjusted gross income, many from Chicago-area residents purchasing Floridian vacation homes.
Lee County is known as the host for several Major League Baseball teams' spring training, including the Boston Red Sox and Minnesota Twins. It's home to several incredible wildlife refuges, including
Caloosahatchee
,
Matlacha
Pass
,
and
Pine Island
, where visitors can bask in the area's natural beauty. Of course, there are also fabulous beaches—over fifteen, to be exact!
Cape Coral, located along the glistening southern Florida coast, is a wonderful place to look for a vacation home. Aquatic activities are a major priority in this coastal town, which offers tons of opportunities for boating, fishing, and participating in various water sports. Play a round of golf at one of Cape Coral's stunning courses, including
Cape Royal
, a naturally beautiful golf club that will challenge players of all ages. You can also spend a day in the sun at the
SunSplash Water Park
, which is filled with fun water rides and slides for the whole family to enjoy!
One of Lee County's best vacation home locations is Sanibel Island. With some of the most beautiful beaches in the entire state, Sanibel Island maintains a close-knit community feel thanks to its only 12-mile-long geographic area—much of which is a nationally-protected wildlife refuge. Nature lovers will certainly enjoy spending time in the island's peace and quiet. Known as a world-renowned shelling destination, Sanibel Island is home to the
Bailey-Matthews National Shell Museum
, a unique and educational museum devoted to shells and mollusks.
Searching for the top realtors in Naples, FL? Contact the
Dawn McKenna Group
today for all your needs regarding luxury homes for sale in Naples.