Thinking of exploring luxury homes for sale in Naples, FL? The options can be overwhelming, particularly in an area like Naples, which is beautiful year-round and offers residents a high quality of life. There are lots of different factors to consider before committing to purchasing a new home. Read on to learn more things to think about during your home search.

1. Be willing to put in some work.
When searching for a house, buyers sometimes get caught up in the image of their perfect home and let properties with incredible potential slip by. Don't be afraid of a little hard work! Maybe a home doesn't match your ideal vision right now, but after ripping up carpet to reveal gorgeous hardwood floors, repainting walls, or updating the kitchen, that vision may become much clearer. You don't necessarily need to seek out a complete fixer-upper, but don't let some smaller details and design preferences stand in the way of a truly stellar home opportunity.

2. Consider year-round needs.
Maybe you're looking to purchase a home in the winter — which can get chilly, even in a sunny paradise like Naples! — so air conditioning is the furthest thing from your mind. Or perhaps you're searching in the summer, and only considering homes that come with outdoor pools. If you purchase a home, you'll ideally be there for years to come, so make sure to consider every season!

In the humid, warm summers, you'll want a great air conditioning system to keep your home comfortable. You may want to look into the utility bills associated with the home so they won't come as a surprise when July rolls around. Lots of Florida homes also come with covered, heated pools, which can be a real blessing in the summer — but don't overlook this just because you're searching for ways to cool down!

3. Research local schools.
If you have or plan on having children, take a look at the Naples school system to make sure they offer everything to suit your needs. Naples is served by the District School Board of Collier County, where about half of the educators hold advanced degrees. Public schools in the city of Naples include Lake Park Elementary, Sea Gate Elementary, East Naples Middle, Golden Gate Middle, Pine Ridge Middle, Golden Gate High, and Naples High. There are also plenty of nearby opportunities for private education, including independent college prep schools like Seacrest Country Day School and Community School of Naples.

Even if you don't have school-age children, it's still a great idea to research the local school district. Areas with better schools tend to boast homes with higher values, and the area is more likely to be safe and to offer plenty of family-friendly things to do.

4. Figure out where you fit in.
Before buying a home in Naples, you might feel more comfortable targeting the types of neighborhoods that will be a perfect fit for you or your family. For a single young professional, finding an urban area with beach access and plenty of nightlife might be your goal. You'll want to research job opportunities, information regarding the commute, and where you can hang out to meet people.

Families might want to live in an area of Naples that's more suburban and may consider various factors such as whether their children will walk to school, how many parks are nearby, and what kid-friendly activities are available to join. There are also plenty of places for retirees to thrive and enjoy their golden years in peace with top-notch amenities, so a condominium complex or residential community might be worth researching.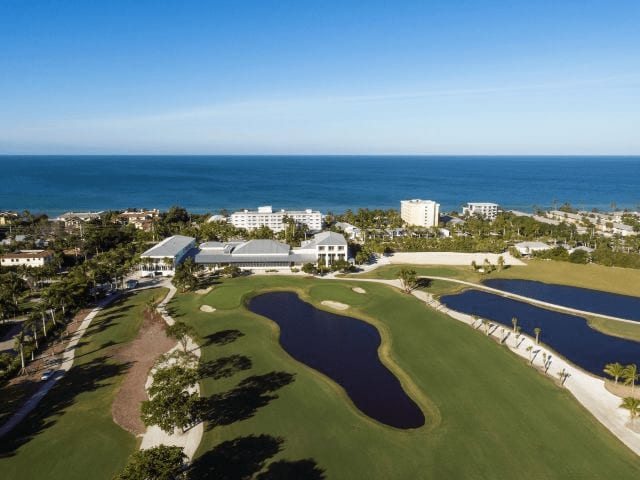 5. Conduct neighborhood research.
Similarly, you may want to narrow down your home search by reading up on various Naples neighborhoods, so take the time to learn some by name. If you're hoping to live in an area that's rich in history or features walkable streets full of shopping, dining, and entertainment, Old Naples might be right for you. You may want to live in a newer, more upscale community, in which case Aqualane Shores or Port Royal could be good fits. Discuss these options with your real estate agent to make sure you're landing in a place that's good for you!

6. Visualize your dream home.
As we mentioned in tip No. 1, you don't want to narrow your horizons by fixating on a home that looks exactly like your perfect vision — but it definitely helps to know what kind of house you want. Are you thinking about an apartment, condo, single-family home, or waterfront estate? You probably already have an answer, but you may be a bit fuzzy on the details regarding specific styles, local amenities, and geographical location. When you've decided what you're looking for, this can help everything fall into place.

If you're looking into a condo complex or a residential community, you'll probably have plenty of questions regarding amenities. Decide what's most important to you. Do you own a car and require convenient parking? Are you hoping for a community center or clubhouse to meet new people? Are you athletic or interested in finding a fitness center? Amenities such as these are typically listed on community websites, and your real estate agent should be able to assist you here as well.

As you browse available homes in Naples, keep in mind that your "dream home" idea may change! You may learn about a unique architectural style you've never seen before, discover a neighborhood you hadn't previously considered, or realize that you want some amenities you didn't think about before. Keep the lines of communication open with your realtor in case your preferences change and you need to alter your home selection criteria.

7. Look into property taxes.
When you're looking into owning a home in a new area, topics like property taxes can be stressful unknowns. It's daunting to browse houses for sale without knowing what you may end up paying in taxes. Fortunately, because Naples features many high-value homes, property taxes actually tend to be lower than in many other parts of Florida. Naples is located in Collier County, where property tax is currently around 1.2%.

8. Prioritize energy efficiency.
In a warm, sunny area like Naples, staying cool is definitely a priority. Older homes in Naples might be outfitted with drafty windows or poor insulation, which will make it difficult to keep the house at your desired temperature. If you're concerned about your home's energy efficiency, one of Naples' newer homes may be a good fit. Many of these recently built houses are equipped with solar control windows, water heaters, and lighting that are better for both the environment and your utility costs.

9. Understand your potential new home's construction.
Weather is certainly something to take into consideration when you're purchasing a home in Florida. Due to the prevalence of hurricane activity in Naples, it's important for building codes to be up to date. You'll want to ask plenty of questions regarding the roofs and windows, especially if you're looking into purchasing an older home. In that case, it's highly recommended that you hire an inspection company that can make sure the home is up to code. While this process may feel time-consuming, it's well worth it to make sure you're protected come hurricane season!

Additionally, you'll want to be aware of the materials used to construct your home. Have an inspector check for lead paint or old drywall in older homes, and speak with a real estate agent who understands the Naples area and won't let anything go overlooked. If you'd rather not worry about these issues, it may be a better idea to prioritize newer homes, which are more likely to come hurricane-ready.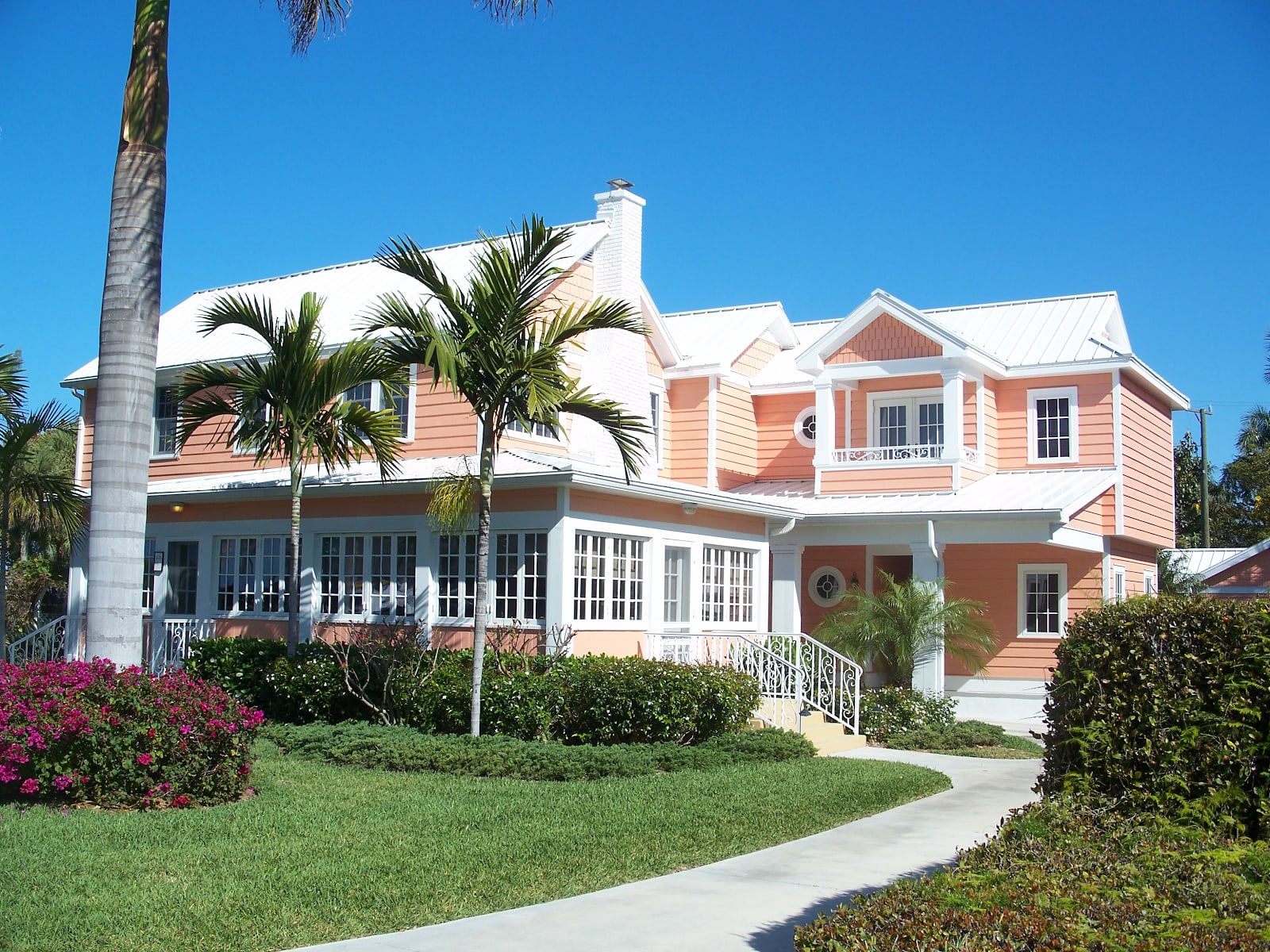 10. Learn the ins and outs of condo fees.
Many people choose to purchase a condominium home in Naples. Condo fees can seem complex, especially if you're a newcomer to condo living! Fortunately, these fees are actually designed to take stress off the buyer. Maintaining a single-family home comes with a whole host of financial responsibilities, including but not limited to landscaping, insurance, telephone, cable, and other utilities. In condo living, all of these expenditures are bundled together into one monthly fee.
If your new condo is located on waterfront property, this could affect your fee — not to mention the fact that Florida homeowners must have flood and storm insurance. This is definitely something you'll want to discuss with your real estate agent or the local homeowners association if possible.
Searching for the top realtors in Naples, FL? Contact the
Dawn McKenna Group
today for all your needs regarding luxury homes for sale in Naples.