Rodkin, D. (2020, October 9). 'Nature Embraces You' at Lake Forest Midcentury For Sale. Crain's Chicago Business. Retrieved from https://www.chicagobusiness.com/residential-real-estate/nature-embraces-you-lake-forest-midcentury-sale
A house that descends the edge of a ravine in Lake Forest is going on the market for only the third time since its collaborators completed it in 1959.
Edward Dart, the architect of more than 130 churches, houses and other buildings in the middle decades of the 20th century, designed the house on Circle Lane to the specifications of Fay Peck, an Expressionist painter married to insurance executive David Peck. On its street side, the house presents a low, one-story facade beneath tall trees, but on its ravine side, its two stories lined with glass and balconies or terraces open to the wooded surroundings.
Owners Heather O'Hara and John Kaptrosky are asking $1.25 million for the 3,500-square-foot house on 1.65 acres, with a pool. It's represented by Annie Royster Lenzke of Coldwell Banker.
Mike Himes/Hirez Productions

"It feels like you have no neighbors other than nature," said O'Hara, who works in the energy industry. Kaptrosky is in finance. The ravine "is filled with wildlife," she said. "We watch the cardinals, bluebirds, hummingbirds. When you're out on the deck, nature embraces you."
The property connects to walking trail at the bottom of the ravine that passes under the charming Walden Bluff's Edge Bridge on its way to a secluded strip of residents-only beach about 300 yards east of the house.
Fay Peck's studio was on the lower floor, where "she favored looking into the ravine for creative inspiration," said O'Hara, who hosted Peck at the house before she died in 2016. Peck sold the house in 2004, four years after David Peck died. Her paintings and prints were in the collections of Rice University, the First National Bank of Chicago, the U.S. State Department, and others.

Dale Slater/Pineapple Labs
O'Hara and Kaptrosky bought the house in 2008 for a little under $1.24 million. They're selling because two of their three kids are grown and the third will graduate from high school soon, O'Hara said. Not only is the house's natural setting a pleasant place for children, she said, but the long driveway into the property "is a great place for them to rollerblade and ride bikes."
Edward Dart designed many modernist churches, including an Episcopal church in Gary, Ind., with a swooping, tent-like roof, and St. Procopius Abbey, a monastery with a church in Lisle. The many houses he designed include one in Highland Park that sold Oct. 1 for $1.35 million, and one in Barrington Hills that sold in July for $970,000.
While those are all low-rise structures, Dart's best-known building is the 78-story Water Tower Place. He was the chief architect and principal of design firm Loebl Schlossman Bennett & Dart. He died in 1975, the year before the building was completed.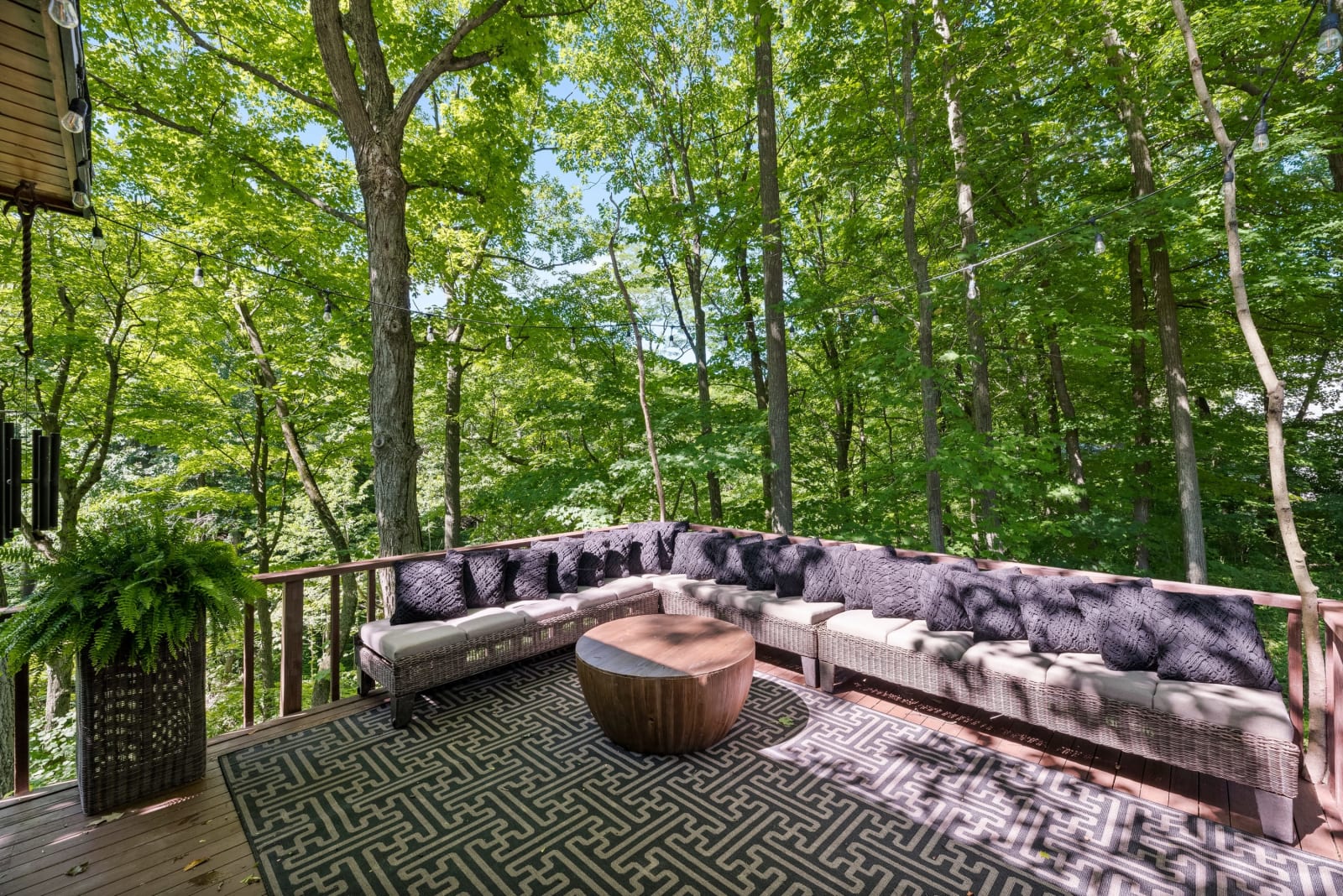 Dale Slater/Pineapple Labs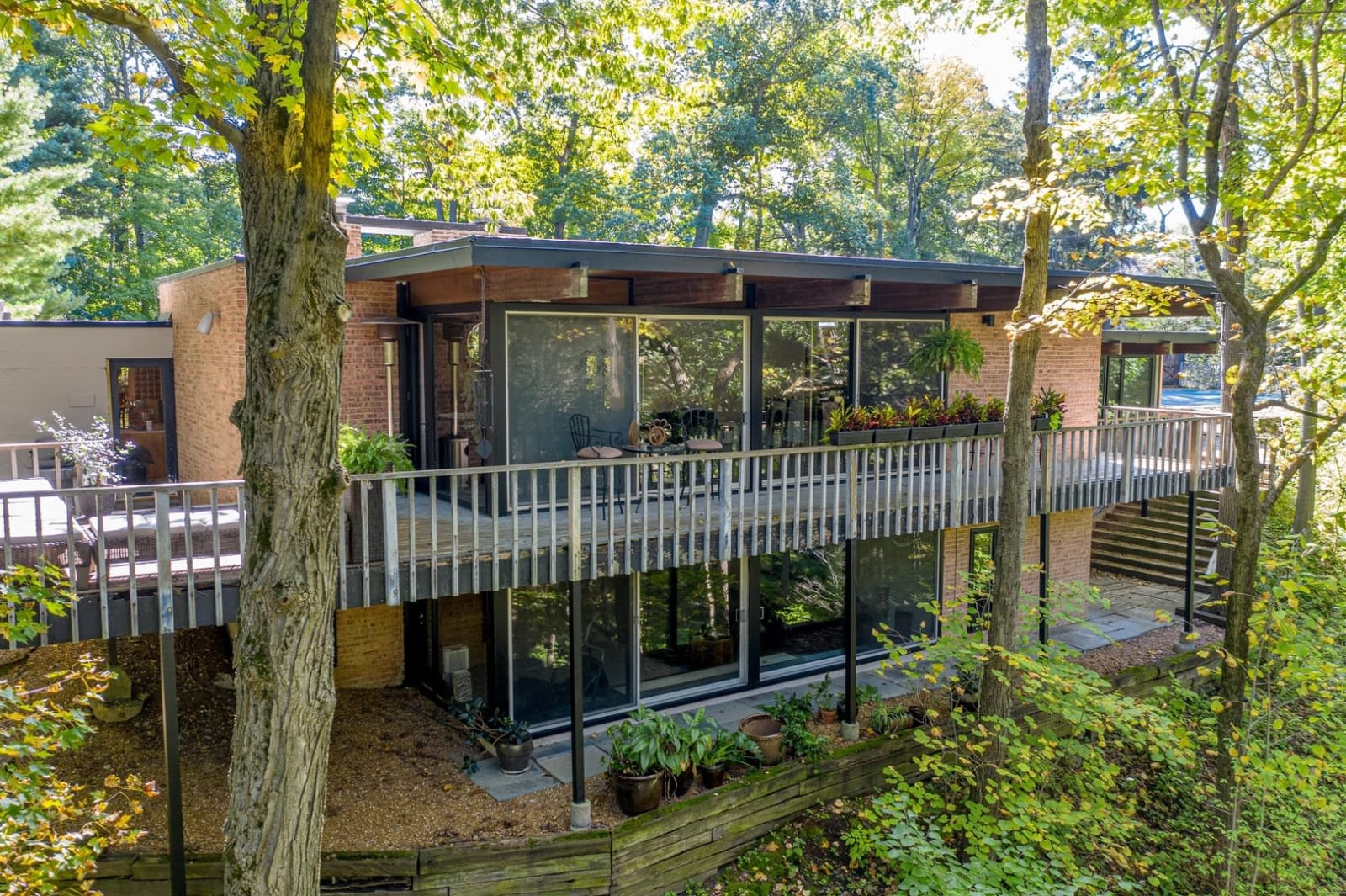 Mike Himes/Hirez Productions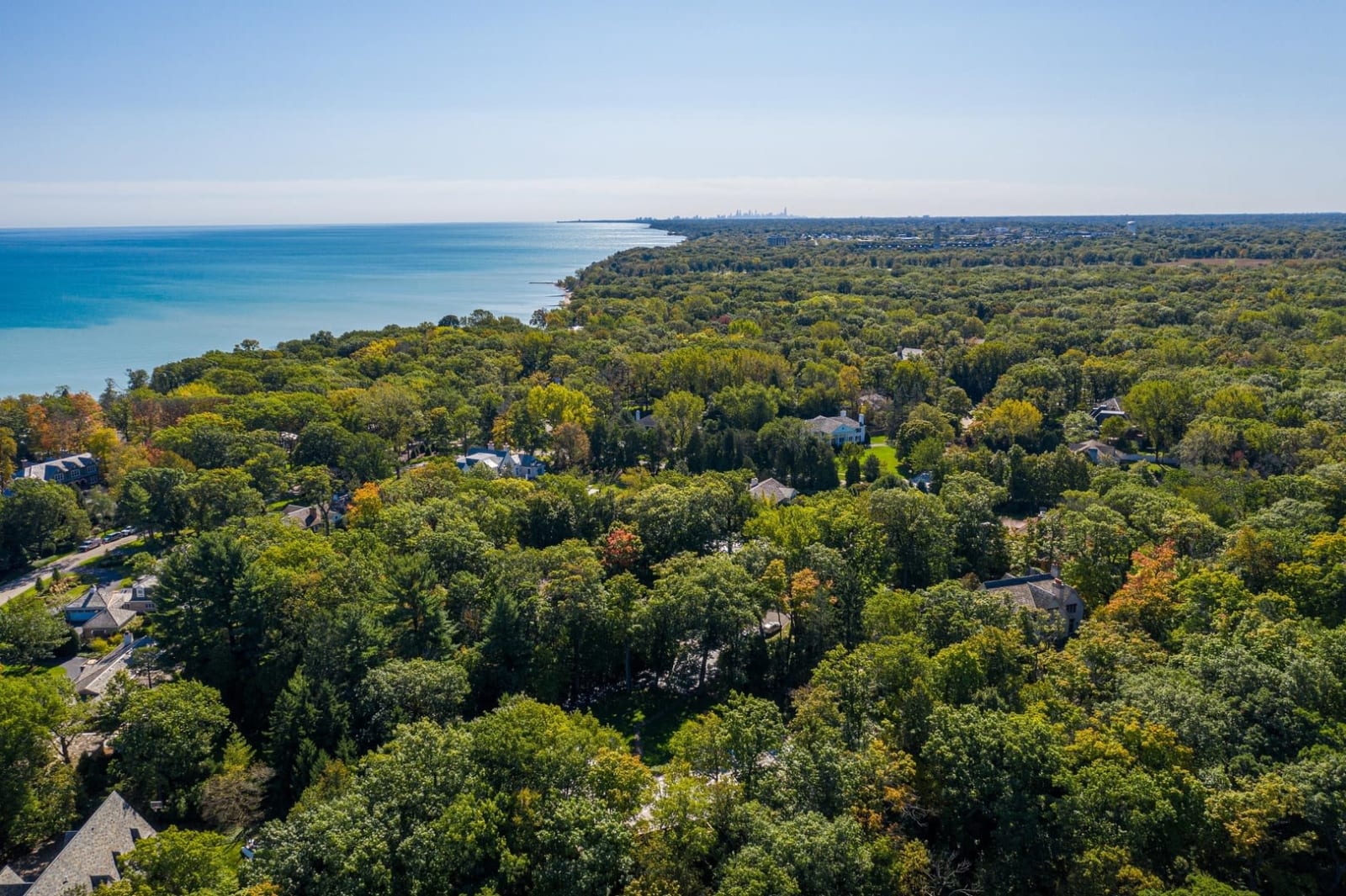 Mike Himes/Hirez Productions